I have never actually bought any Victoria's Secret item in my life. The first time I heard about the brand was back in High school. Some girls from my class would wear it and I vividly remember that they would flaunt their VS Bare Vanilla fragrance mist during break time. The perfumes I used back then were cheap but it did the job, yes, those grocery store perfumes, Bench, Penshoppe you name it. Don't get me wrong, Bench perfumes hold a special place in my heart. They don't smell that grand as high end brand perfumes but it works. I guess the most price-y perfume I bought when I joined the workforce was the Taylor Swift Invisible Things Body Mist. I was satisfied with that…until I got a job in the beauty industry and I was gifted a perfume for my first day of work. Ever since then, I guess my love for perfumes grew so I decided to do a mini review of the VS Emerald Crush. This is my first ever Victoria's Secret fragrance and I don't usually splurge on these types of things but since it's my birth month. Why not.
I just discovered Victoria's Secret Philippines recently offered online deliveries partly because of the quarantine. A limited amount of people are allowed to visit the stores and you have to set an appointment to visit Victoria's Secret in Megamall according to their Facebook page.
I inquired about their online delivery and the staff was really helpful and accommodating. I was eyeing for the Bare Vanilla Mist and Body Lotion when I found out that they have a Buy 1 Take 1 promo. So I got to choose one body lotion/ mist for free and I chose the Emerald Crush Mist. The name is a mouthful though so don't be surprised if I shortened it on my review. 😆
The Victoria's Secret Emerald Crush Winter Dazzle Fragrance Mist is a limited edition perfume, it's part of their Winter Dazzle collection that was released last 2019.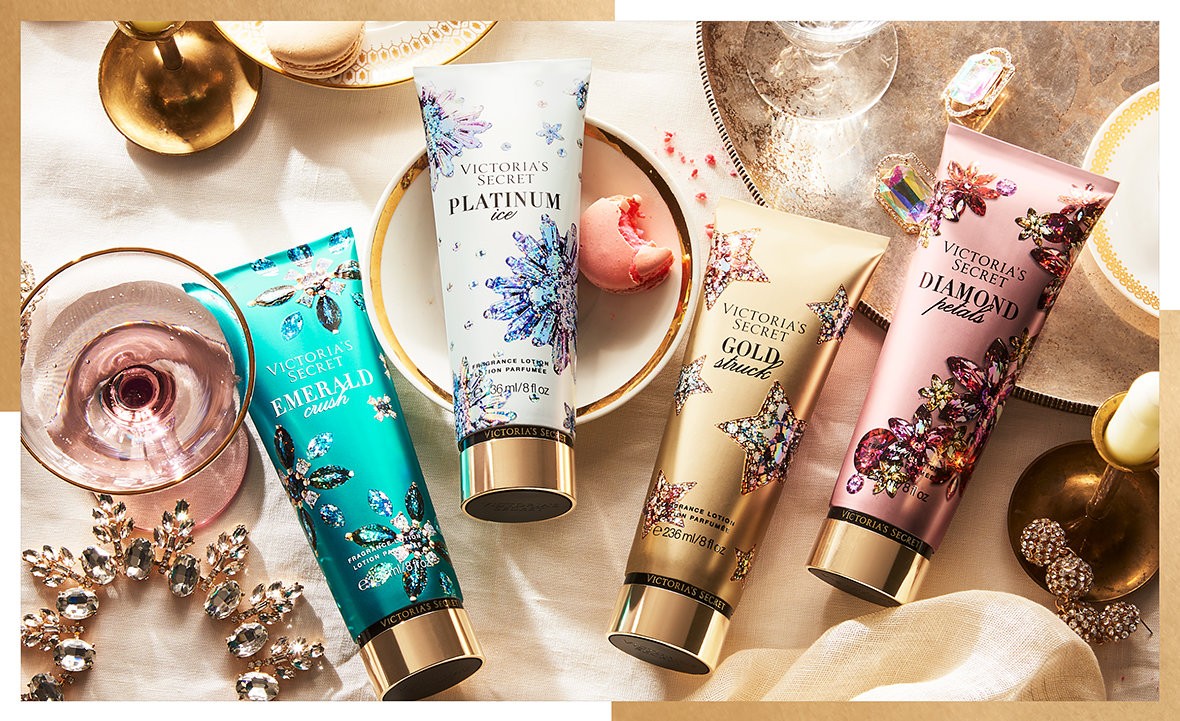 Packaging:
The one that caught my eye was the sparkly and shimmery bokeh effect on the back. It reminded me of bright, sparkly jewels. The Emerald green colour and bejewelled print design made the packaging even more sophisticated and elegant.
Scent:
It took me a long time to choose which free item should I get, thankfully the one who was handling my order was very patient and I took the time to research the perfumes that I can choose for free. In one of the sites I checked the Emerald Crush mist would be described as a "dazzling twist on floral, fruity and warm scents". True enough it does. When you spray it the fruity floral scent will come off strong then fades down to a warm subtle scent that's not overpowering. I started wearing this scent everyday but personally I think it's suitable for date night or late night parties.
Overall:
What I'd notice about Victoria's secret perfumes is that it has a really strong scent so if you have a sensitive nose like mine you'd think twice purchasing products from this brand. Though, surprisingly, the Victoria's Secret Emerald Crush Mist wasn't overbearing. It had that sweet subtle, vanilla, floral scent as it fades down which I really like so I'm in love with this perfume I can't wait to try their other collection as I'm just getting started with exploring the brand.
Anyway, hope you guys like the review!
Leave a comment on what you think about the post or is there any Victoria's secret perfumes that you'd love? I'd like to know! Cheers ❤️